If your toilet stops functioning or needs to be replaced, Griswold Plumbing Services is here to help! No matter what style or type of toilet you have or are in need of, we can help you with repairs, pipe issues, and replacements. Our local award-winning CT plumbers can fix your plumbing problems fast, with 24/7 emergency service and a one year warranty on all parts and services. The service region of our plumbing services include most areas of Connecticut. Give Griswold Plumbing Services a call today.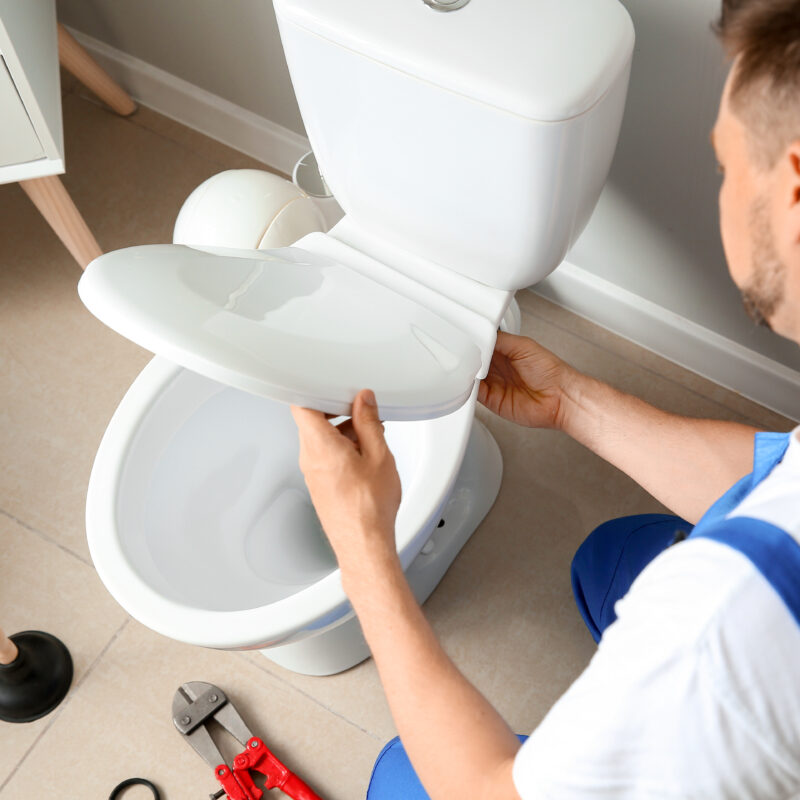 Frequently Asked Questions
This is not only an annoyance but also a waste of water and money. Leaky toilets can cost almost $100 extra per year on your water bills. If the toilet continues to run into the bowl after the toilet is flushed, it indicates that some part of the mechanism is out of order. Sometimes a little jiggling of the flush valve mechanism solves the problem. Otherwise you may need to replace the entire mechanism. Contact Griswold Plumbing to diagnose the problem.
Yes! You may not know everything that a plumber does. A plumber is a highly skilled craftsman who installs and repairs pipes and plumbing related fixtures, diagnose clogged drain problems and solves all problems related to water systems in your home.
Many homeowners are very capable of handling these kinds of jobs by themselves. Some of the bigger home centers even show you how. However, our experience has shown that some projects are better left to the professionals. Yes, we've gotten more than a few calls from customers 'stuck' in the middle of a project. Griswold Plumbing provides quality installation and upgrades of sinks, toilets, laundry tubs, laundry hook ups, bath tubs, whirlpool tubs, showers, all kinds of faucets, garbage disposals and more. Many of our customers have also discovered that we are the skilled craftsmen in bath and kitchen remodeling. So, if you have a sink and a faucet to replace or an entire kitchen, your first call should be to Griswold.
What sets Griswold Plumbing apart from the others is our dedication to continued training and education in the latest plumbing techniques and tools to do better work for our customers. Our plumbers not only receive technical training but we are the undisputed leaders in customer service training. This means you are guaranteed a courteous, professional and friendly plumber at your door, every time!
Our service region includes the following towns in Connecticut (CT): Middletown, Chester, Killingworth, Deep River, Essex, Old Saybrook, Westbrook, Clinton, Haddam, East Haddam, Durham, Middlefield, Cromwell, Portland, East Hampton, Old Lyme, Lyme, East Lyme, Salem, Colchester, Marlborough, Hebron, Glastonbury, Wethersfield, Rocky Hill, North Branford, Guilford and Madison, Connecticut (CT).
Call Griswold Plumbing Services today at 860.554.5219 for all your Toilet Plumbing needs in Connecticut (CT)!