We're CT's Expert Plumbing & Well Water Specialists
Welcome to Griswold Plumbing Services, your trusted plumbing and well water specialists in Killingworth, CT. We take pride in being recognized as experts and award-winners in well pump and water treatment services, catering to residential homes across Middlesex County and parts of New Haven, New London, Hartford, and Tolland Counties in Connecticut.
Our well-trained and reliable team of water specialists and plumbers is committed to delivering top-notch workmanship, ensuring the best value for our customers. We're honored to share our success, backed by hundreds of positive reviews and testimonials, along with the prestigious Angie's List Super Service Award for the past seven years.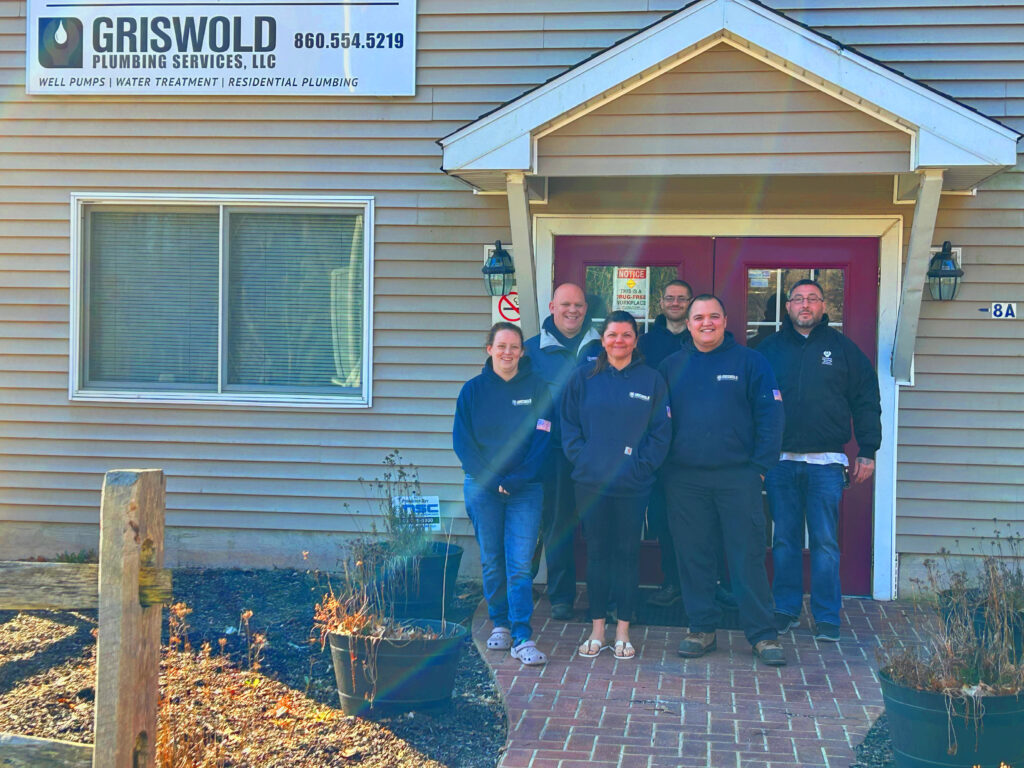 Most Plumbers Are Symptom Fixers; We Fix The Root Of The Problem.
Beyond being symptom fixers, we focus on addressing the root cause of your well and water issues. Our services extend to general plumbing needs, all backed by a comprehensive one-year parts and labor warranty. If an issue arises with our repair, we'll promptly fix it at no additional cost for both labor and parts.
We Take A Holistic Approach To Your Water & Plumbing Needs.
At Griswold Plumbing Services, we adopt a holistic approach to water treatment and plumbing. Utilizing water lab testing provides us with scientific data to troubleshoot potential well water problems that may go unnoticed. Owner and operator Tim Griswold's acquisition of a J-2 license, specializing in domestic water pumps and water conditioning, sets us apart. This unique expertise allows us to take a comprehensive approach, ensuring the source of your water problems is effectively addressed.
Available Backhoe Services In CT
For jobs requiring a backhoe, we've got you covered. Having this equipment in-house sets us apart from other plumbers, ensuring efficient and high-quality service.
Direct Line to the Owner
When you choose Griswold Plumbing Services, you're not just getting a professional team; you're gaining direct access to the owner. Tim Griswold, the heart and soul of our business, is readily available to address your concerns. Whether you have a question, need assistance, or want to discuss your project directly with the owner, Tim is just a phone call away. His hands-on approach ensures that you receive the personalized attention and quality service that sets us apart. At Griswold Plumbing Services, we believe in transparency and direct communication, making sure you feel connected and confident in every step of your plumbing or well water service journey.
Whether handling one job at a time or providing expert plumbing and well services 24/7, Griswold Plumbing Services is equipped to meet your needs. We serve various towns in Connecticut and take pride in being big enough for efficiency and expertise while remaining small enough for a personal touch.
Our commitment to excellence has earned us a 5-star rating on Google, an A+ rating with the Better Business Bureau, and multiple awards, including the Angie's List Super Service Award and the Pulse of the City Excellence in Customer Satisfaction Award. These accolades reflect our dedication to going the extra mile for our clients, ensuring outstanding customer service at every step. Let our awards speak for themselves, and trust Griswold Plumbing Services for all your plumbing and well water needs. Schedule your service appointment today!