Top 10 Plumbing Issues and Repairs; Trust Griswold Plumbing for Berlin CT Plumbing Repair Services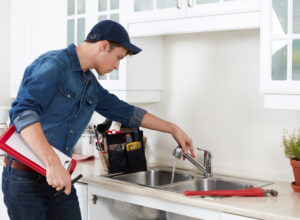 As a homeowner or resident in Berlin CT, encountering plumbing issues is an unfortunate reality. These problems can disrupt your daily routine and lead to costly damage if not addressed promptly. That's why it's crucial to be aware of the most common plumbing issues and have a reliable plumbing service to turn to for repairs and emergencies. Below, we will highlight the top 10 plumbing issues homeowners may face and emphasize why Griswold Plumbing is the go-to company for reliable Berlin CT plumbing repair services.
Leaky Faucets and Fixtures: Dripping faucets and leaky fixtures are not only annoying but can also waste water and increase your utility bills. Griswold Plumbing Services has a team of experienced professionals who can quickly diagnose and repair any faucet or fixture leaks, ensuring efficient water usage and saving you money.
Clogged Drains: Clogged drains are a common plumbing issue that can cause slow water drainage or backups. Griswold Plumbing Services is equipped with the latest tools and techniques to clear clogs effectively, whether it's in your kitchen sink, bathroom drains, or main sewer line. Their skilled technicians will restore proper flow, leaving your drains clean and functional.
Toilet Problems: Toilet issues, such as running toilets, clogs, or leaks, can be both frustrating and wasteful. Griswold Plumbing Services specializes in toilet repairs and replacements, providing swift and reliable solutions to ensure your toilets are functioning optimally.
Water Heater Malfunctions: A malfunctioning water heater can disrupt your daily routines, depriving you of hot water when you need it the most. Griswold Plumbing Services offers comprehensive water heater services, including repairs, replacements, and maintenance. Their team of experts will diagnose the issue and provide efficient solutions to restore your hot water supply.
Burst Pipes: A burst pipe is a plumbing emergency that requires immediate attention to prevent extensive water damage. Griswold Plumbing Services understands the urgency of such situations and offers 24/7 emergency services in Berlin CT. Their skilled technicians will promptly respond to your call and efficiently repair the burst pipe, minimizing potential damage and ensuring the safety of your home.
Low Water Pressure: If you're experiencing weak water pressure in your faucets or showerheads, it can make daily tasks frustrating. Griswold Plumbing Services can identify the underlying causes of low water pressure, such as mineral buildup or faulty pressure regulators, and provide effective solutions to restore optimal water flow throughout your home.
Sewer Line Issues: Sewer line problems can lead to unpleasant odors, backups, and potential health hazards. Griswold Plumbing Services offers comprehensive sewer line services, including inspections, repairs, and replacements. Their team utilizes advanced technology to detect and resolve sewer line issues, ensuring the integrity and functionality of your plumbing system.
Leaking Pipes: Leaking pipes can cause water damage, mold growth, and structural issues if left untreated. Griswold Plumbing Services specializes in leak detection and pipe repairs. With their expertise and state-of-the-art equipment, they can accurately locate and repair leaks, preventing further damage and ensuring the longevity of your plumbing system.
Gas Line Repairs: Gas line issues pose a significant safety risk and should only be handled by licensed professionals. Griswold Plumbing Services has certified technicians who are trained to handle gas line repairs and replacements. Their expertise ensures the safety of your home and provides peace of mind.
Fixture Installations: Whether you're upgrading your bathroom or kitchen fixtures or need new plumbing installations, Griswold Plumbing Services offers reliable fixture installation services. Their skilled plumbers will ensure proper installation, meeting manufacturer specifications and local building codes. From faucets and sinks to toilets and showerheads, Griswold Plumbing Services can help you choose the right fixtures and install them with precision and care.
Why Choose Griswold Plumbing Services for Plumbing Repair Services in Berlin CT?
Experience and Expertise: Griswold Plumbing Services has been serving the Berlin CT community for several years, accumulating extensive experience in handling various plumbing issues. Their team of highly skilled and licensed plumbers has the expertise to diagnose problems accurately and provide effective solutions.
Timely and Reliable Service: When you're dealing with a plumbing issue, prompt service is crucial. Griswold Plumbing Services understands the importance of timely response and ensures that their technicians arrive at your doorstep on time. They prioritize customer satisfaction and work efficiently to resolve your plumbing problems promptly.
24/7 Emergency Services: Plumbing emergencies can occur at any time, day or night. Griswold Plumbing Services offers 24/7 emergency services to address urgent plumbing issues, including burst pipes, sewer backups, and water heater malfunctions. You can rely on their team to be there for you when you need them the most.
Trust Griswold Plumbing Services for Reliable Plumbing Solutions in Berlin CT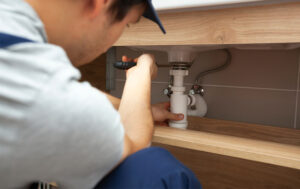 Quality Workmanship and Customer Satisfaction: Griswold Plumbing Services takes pride in delivering high-quality workmanship on every project. They use top-of-the-line tools and materials to ensure durable and long-lasting repairs. Customer satisfaction is their utmost priority, and they strive to exceed your expectations with every service call.
Licensed and Insured: As a responsible plumbing service provider, Griswold Plumbing Services is fully licensed and insured. This means you can have peace of mind knowing that their technicians are qualified professionals who adhere to industry standards and regulations. Their insurance coverage protects you and your property in case of any unforeseen incidents.
When it comes to plumbing issues and repairs in Berlin CT, Griswold Plumbing Services is the reliable and trusted company to contact. From leaky faucets and clogged drains to water heater malfunctions and sewer line problems, their experienced team is equipped to handle a wide range of plumbing issues efficiently and effectively. With their commitment to quality workmanship, prompt service, and customer satisfaction, Griswold Plumbing Services is the go-to choice for all your plumbing needs. Contact them today at (860)554.5219 for reliable solutions and peace of mind.