The Importance of Regular Plumbing Maintenance – Trust Griswold Plumbing Services, LLC
In the bustling communities of Tolland County, Connecticut, homeowners recognize the importance of maintaining their residences. However, the plumbing system is an often overlooked but vital component of every home. Regular plumbing maintenance is a significant aspect of home care that shouldn't be neglected, and for this essential task, Griswold Plumbing Services, LLC stands as the local champion.
As a professional plumbing service provider in Tolland County, Griswold Plumbing Services, LLC is acutely aware of the potential pitfalls of overlooking regular plumbing maintenance. Our experience spans numerous residences, serving hundreds of satisfied customers who have experienced the benefits of regular plumbing care.
The importance of regular plumbing maintenance cannot be overstated. Maintaining your plumbing system regularly can save you from costly repairs, ensure the longevity of your fixtures and appliances, and even promote a healthier home environment. Here's why:
Cost-Efficiency
One of the most significant advantages of regular plumbing maintenance is cost efficiency. Small leaks or minor clogs may not seem like much of a problem at first glance, but they can lead to severe damage over time. Dripping faucets or leaking pipes can gradually increase your water bill, while unattended clogs can cause pipe damage that requires costly repairs. With Griswold Plumbing Services' regular maintenance checks, you can catch these problems early, saving you from spending on major repairs or replacements.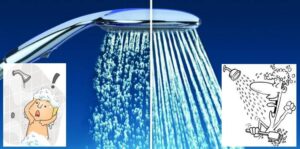 Longevity of Fixtures and Appliances
Regular maintenance also increases the lifespan of your fixtures and appliances. Whether it's your water heater, dishwasher, or washing machine, ensuring that they're connected to well-maintained and clear pipes helps keep them running at their optimal performance for a longer period. You've invested in these appliances to make your home comfortable and functional – regular plumbing maintenance makes sure you get the most out of that investment.
Healthier Home Environment
Leaky pipes can cause mold and mildew to grow, leading to poor indoor air quality. This can trigger allergies and respiratory problems, making your home less healthy and comfortable. With regular plumbing maintenance from Griswold Plumbing Services, LLC, we'll spot potential leaks before they become a problem, ensuring your home stays safe and mold-free.
Why Choose Griswold Plumbing Services, LLC?
Choosing the right plumbing service for regular maintenance is as crucial as the maintenance itself. Griswold Plumbing Services, LLC, stands above the rest, providing Tolland County residents with top-tier, professional service. Our team of licensed and experienced plumbers is dedicated to ensuring your plumbing system is in its best condition, so your home stays comfortable and worry-free.
Local Expertise
As a local business, we understand Tolland County like the back of our hand. We know the common plumbing issues in this region and are well-equipped to deal with them. Our proximity to you means that we can provide fast and efficient service whenever you need it.
Reliability and Trust
With years of service under our belts, we've established ourselves as a trustworthy name in the plumbing industry. Our team's dedication to excellence ensures that we provide reliable service every time. We take the worry out of your plumbing system, so you can focus on what matters most – enjoying your home.
Customer-Centric Service
At Griswold Plumbing Services, LLC, customer satisfaction is at the heart of everything we do. We believe in open communication, providing you with complete information about what your plumbing system needs and how we can help. Our aim is to build long-term relationships with our clients, becoming the go-to team for all your plumbing maintenance needs.
Regular plumbing maintenance is an essential aspect of responsible homeownership. It ensures cost-efficiency, prolongs the life of your fixtures and appliances, and promotes a healthier home environment. Trust Griswold Plumbing Services, LLC, to provide excellent, regular plumbing maintenance services in Tolland County, Connecticut. We are here to help you keep your home at its best.