Your kitchen and bathroom sinks are important for a number of functional reasons such as doing dishes and washing your hands, as well as brushing your teeth. If your sink is old, cracked, or has another issue, Griswold Plumbing Services in Connecticut is here to help you fix it. We are your local, award-winning and family-owned plumbing company. Making sure your plumbing systems are all working well is our priority. We pride ourselves on providing quality workmanship at fair and upfront prices. The service region of our plumbing services include most areas of Connecticut. Give Griswold Plumbing Services a call today – we can help!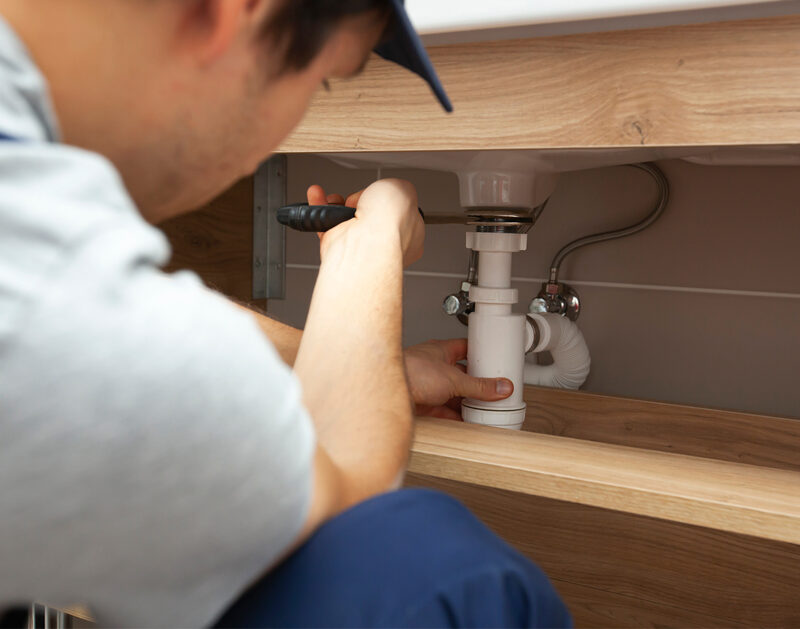 Frequently Asked Questions About Sink & Faucet Issues
Temporarily, you should stop using your sink and try to clear the obstruction with a force cup. If necessary, turn off the water supply valves below your sink.
You may have a blocked drain. Contact Griswold Plumbing to fix your sink or lavatory using the proper tools and equipment.
First, you should locate the water supply valves on your sink and turn them to the off position.
Usually, stems in your faucet may be deteriorating. This is evident when washers, "o" rings or cartridges become worn out or broken.
For a permanent solution, the worn parts in your sink need to be replaced, and all of its mechanisms should be checked. You may want to consider having Griswold Plumbing replace your faucets if they are old or inefficient.
Try looking down your drain to see if you spot hair or any other foreign matter. If you do, remove it from the drain if possible.
Most likely, the pop-up drain or basket strainer in your sink or lavatory has worn down and become inefficient. The problem may also be caused by a loose lift rod connection.
The hair and soap scum should be removed as soon as possible. Next, the assembly nut connecting the waste mechanism to the lavatory drain should be tightened. If the waste assembly or basket strainer is inefficient, they should be replaced with new equipment – a specialty here at Griswold Plumbing.
For moderate problems, place a receptacle under the drain or the "P" trap in order to prevent damage to the cabinet. In severe cases, stop using the fixture as a means of plumbing repair.
You may find that the fixture drain has been neglected or is showing signs of age.
This is a simple repair that can be fixed by simply having Griswold Plumbing's experts replace the drain or "P" traps.
Our service region includes the following towns in Connecticut (CT): Middletown, Chester, Killingworth, Deep River, Essex, Old Saybrook, Westbrook, Clinton, Haddam, East Haddam, Durham, Middlefield, Cromwell, Portland, East Hampton, Old Lyme, Lyme, East Lyme, Salem, Colchester, Marlborough, Hebron, Glastonbury, Wethersfield, Rocky Hill, North Branford, Guilford and Madison, Connecticut (CT).
Call Griswold Plumbing Services today at 860.554.5219 for all your Sink Plumbing needs in Connecticut (CT)!