Whether your shower is damaged, old, or simply doesn't look the way you want it to, Griswold Plumbing Services can help you by repairing your old shower or installing a new shower. Our well-trained and award-winning plumbing experts are here for you throughout Middlesex County, CT, as well as portions of several other counties in CT.
We also offer 24/7 emergency services, so if your plumbing needs can't wait, we're here for you!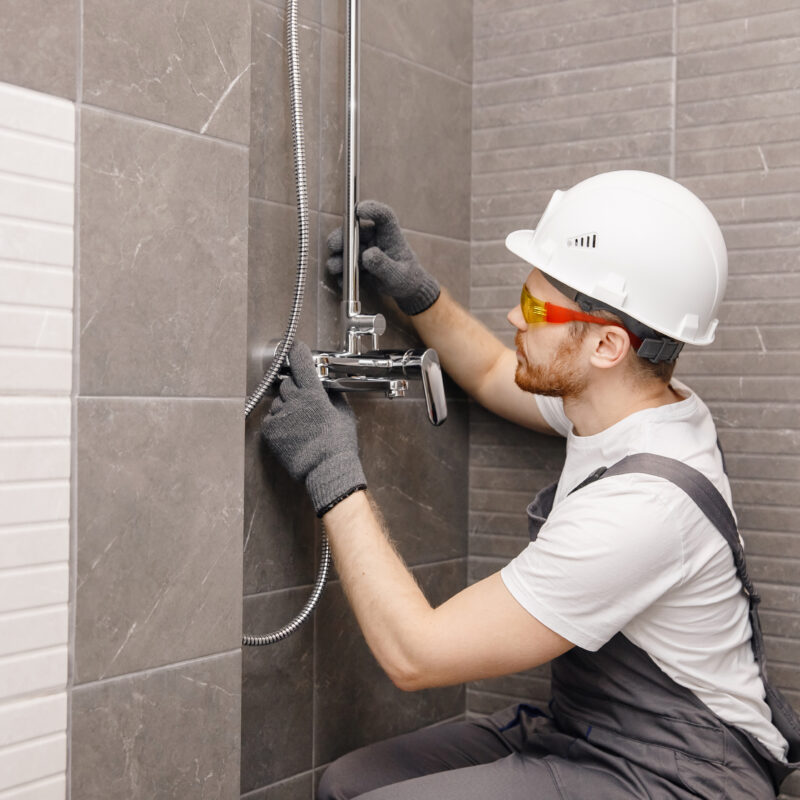 Frequently Asked Questions About Shower & Tub Issues
Damage to your tub or shower is a serious emergency and requires a serious response. The damage from a leaking tub or shower only gets worse the longer you ignore it. Leaking water can seep down into the floors, creating a mold hazard. Bring out Griswold Plumbing to locate and seal leaking tubs & showers.
A pressure balancing shower faucet senses fluctuations in hot or cold water pressure, caused by actions such as flushing toilets or starting dishwashers. A pressure balancing valve compensates for these fluctuations, keeping the water temperature constant and comfortable.
On-time, fast and friendly service.
We value your time and know you're busy. We will schedule an exact appointment time to meet you and perform your shower or tub replacement job – and we'll show up on time!
Our service region includes the following towns in Connecticut (CT): Middletown, Chester, Killingworth, Deep River, Essex, Old Saybrook, Westbrook, Clinton, Haddam, East Haddam, Durham, Middlefield, Cromwell, Portland, East Hampton, Old Lyme, Lyme, East Lyme, Salem, Colchester, Marlborough, Hebron, Glastonbury, Wethersfield, Rocky Hill, North Branford, Guilford and Madison, Connecticut (CT).
Call Griswold Plumbing Services today at 860.554.5219 for all your shower & tub needs in Connecticut (CT)!