Durham CT Plumbing Services; Griswold Plumbing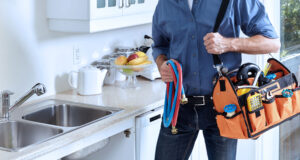 Are you tired of listening to that annoying drip-drip sound coming from your faucet? Not only is it annoying, but a leaking faucet can also lead to a waste of water and increased water bills. If you're looking for solutions to fix your leaking faucet, then you've come to the right place. Below, we'll share some valuable tips on how to fix a faucet leak, and why you should trust Griswold Plumbing Services for your faucet repair needs and all your other Durham CT plumbing services.
Identify the type of faucet: Before you start any faucet repair work, you need to identify the type of faucet you have. The most common types of faucets are compression faucets, cartridge faucets, ball faucets, and ceramic disc faucets. Each type of faucet requires different tools and techniques to fix, so it's important to identify the type of faucet you have before you start any repairs.
Turn off the water supply: Before you start working on your faucet, you need to turn off the water supply to the faucet. This will prevent any water from flowing while you're working on the faucet. You can turn off the water supply by shutting off the valve under the sink.
Inspect the faucet: Once you've turned off the water supply, you need to inspect the faucet for any damage or wear and tear. Look for any cracks, rust, or mineral buildup on the faucet parts. This will help you identify the root cause of the leak.
Replace damaged parts: If you've identified any damaged parts, then you need to replace them. You can find replacement parts at your local hardware store, or you can contact a professional plumber like Griswold Plumbing Services to help you.
Call in the experts: If you're not comfortable working on your faucet or you're unable to fix the leak, then it's time to call in the experts. Griswold Plumbing Services is a reputable plumbing company that has been serving Durham CT and surrounding areas for many years. They have a team of experienced local plumbers who can quickly and efficiently fix any faucet leak.
Why choose Griswold Plumbing Services for your Plumbing Services in Durham CT?
Experienced plumbers: Griswold Plumbing Services has a team of experienced plumbers in Durham CT who have the knowledge and expertise to handle any faucet repair job.
Prompt service: They offer prompt and efficient service, and they're available 24/7 to handle any emergency plumbing needs.
Affordable prices: Griswold Plumbing Services offers competitive prices for their services, so you can get your faucet fixed without breaking the bank.
Customer satisfaction: They prioritize customer satisfaction and always strive to provide the best service possible.
Trustworthy and Dependable: Why Griswold Plumbing Services is the Premier Choice for Durham CT Plumbing Services
If you're a resident of Durham, CT, and need reliable plumbing and well services, look no further than Griswold Plumbing Services. Our expert technicians provide full plumbing and well maintenance, repair, and replacement services 24 hours a day, 7 days a week. We're committed to providing high-quality services to our customers, and we take pride in being the go-to provider for all of your plumbing needs.
At Griswold Plumbing Services, we understand how frustrating it can be to deal with a leaking faucet or a clogged drain. That's why we offer a wide range of plumbing services to ensure that your plumbing system is in good working order. Our Durham, CT plumbers are trained to handle any plumbing issue, whether it's a minor repair or a major replacement.
Our plumbing services include:
Faucet repair and replacement
Toilet repair and replacement
Water heater repair and replacement
Drain cleaning
Leak detection and repair
Well pump repair and replacement
Water treatment systems
In addition to our plumbing services, we also offer well services to ensure that your well system is functioning properly. Our technicians are trained to diagnose and repair any issues with your well system, and we offer well pump repair and replacement services as well.
Durham CT Plumbing Services: Count on Griswold Plumbing Services Anytime, Day or Night
At Griswold Plumbing Services, we pride ourselves on providing prompt and reliable service to our customers. Our technicians arrive on time and work efficiently to get your plumbing system back up and running as quickly as possible. We understand that plumbing emergencies can happen at any time, which is why we offer 24/7 emergency plumbing services.
When you choose Griswold Plumbing Services, you can rest assured that you're getting high-quality service at a fair price. We stand by our estimates and guarantee our work, so you can trust that you're getting the best possible service. Our customer service representatives are available to answer your calls and schedule service at your convenience.
Choose Griswold Plumbing Services for Expert Durham CT Plumbing Services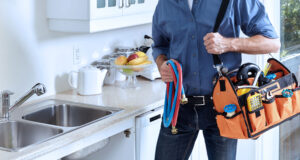 If you're in need of plumbing services in Durham, CT, don't hesitate to call Griswold Plumbing Services. Our expert technicians are available 24/7 to handle any plumbing or well issue, and we guarantee our work. Trust us to keep your plumbing system in good working order so that you can focus on what's important. Call today at 860.554.5219